Heart Shaped Opals are becoming very popular. They are more than just a present for Valentine's Day or Mother's Day, it is a symbol of love. Rough to cut normal shaped Opals are easy to find but it's not easy to find rough that will cut into a heart shape. Heart shaped Opal engagement rings have always been in high demand but more commonly available are heart shaped ring settings with an oval Opal set in it.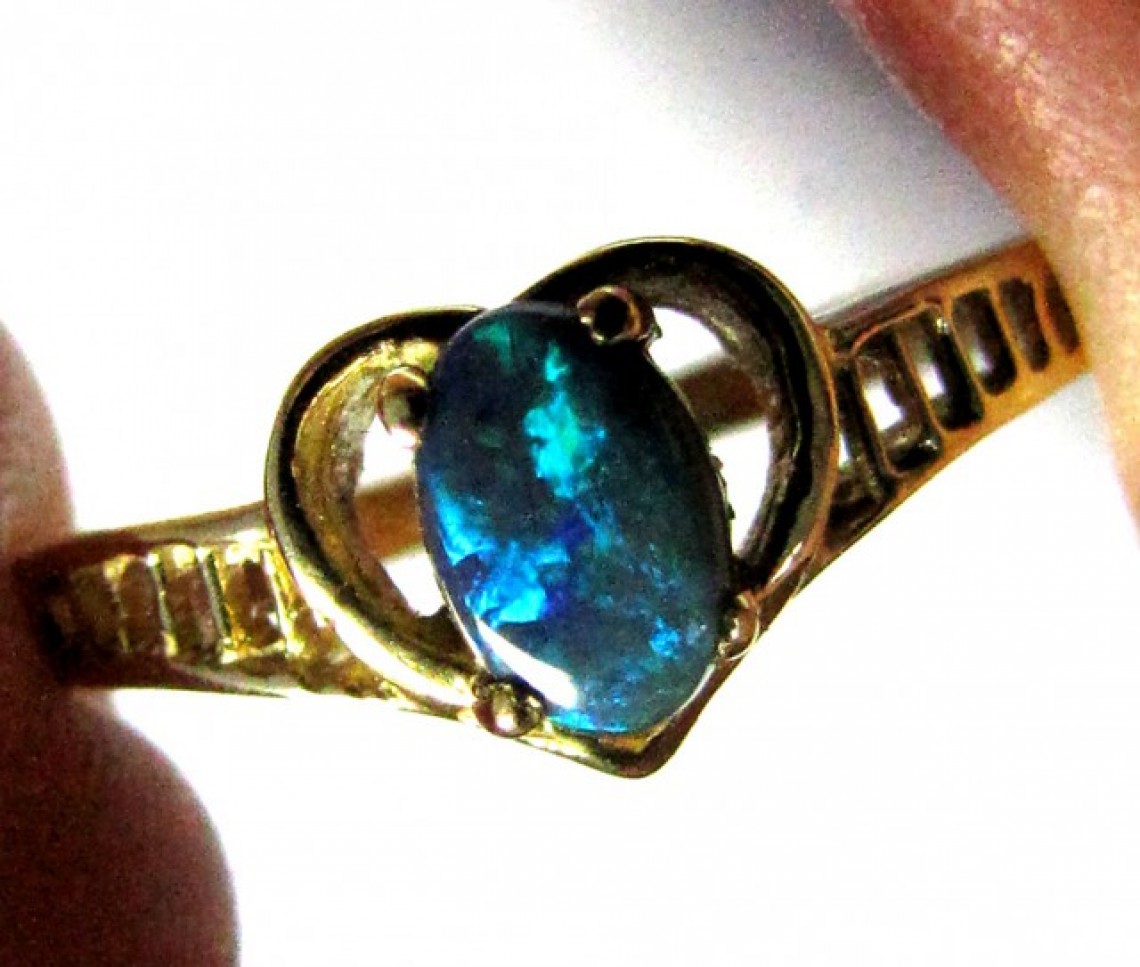 How to make heart shape on your cutting equipment
First it is best to have rectangular shaped rough opal as these can be cut into heart shapes. You need a concave cutting wheel to make heart shape. Most diamond grit cutting wheels are flat and this is very difficult to make heart shape but concave wheels gives good finish to create heart shape
Most concave wheel are 400 grits as you do not want to cut to far into the opal. Boulder opal from Koroit or Yowah make good heart shapes as it is rare to find black opal rough to shape into a heart. If you have piece opal rough that has close to heart shape you can try a dremel drill to shape the heart. I have seen many cutters try and shape heart shape on a straight wheel but you rub to much away and the heart is only half the size you thought it would be. Use mixed dremel drills to make heart shape and also need polishing drills if straight rubber wheels can't get into the groove. Once the opal is shaped it needs polishing. This process is also complicated if opal has cabochon or higher dome as it is difficult to polish So many hearts do not have good finish in centre of heart shape as small polishing drills are required to get good finish It is rare but some opals are formed heart shape or heart shape pattern.
Example is this black opal
It has heart shaped formed inside crystal but this is very rare. Heart shapes do appear in rough opal also. Here is an example of a Double Heart shape Pattered in Ethiopian opal. This Ethiopian rough opal specimen is called chocolate Ethiopian opal as it is deep chocolate colour
It does form naturally in different shaded chocolate to latte brown to grey. This specimen shows a unique colour bar of yellow in heart shape with different shades. It could have been the sulphur that solidified to make this unique outer shape in yellow. This yellow is unusual in opal rough as mostly chocolate browns with red fire flashes It is a freeform artistic Heart shape. Its natural flash of red fire beneath this specimen that is so interesting. When you move the opal back and forth a red flash jumps out at you and in certain position it is clear brilliant red heart shape pattern. So it's a heart in a hearts special for opal lovers and collectors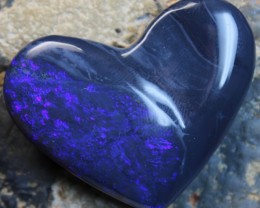 Black opal from Lightning ridge with colour on left but formed naturally in semi heart shape
Find Your Own Heart Shaped Opals