Opal type
Solid Natural Boulder Opal
Origin
Winton, western Queensland, Australia
Size
26.60 mm x 20.40 mm x 5.35 mm
Colour
reds / greens / blues / purple - mauve
Cut
freeform shape - medium dome
Brightness rating
1
to
5
4.2+
Additional information Unusual pattern combination cut to a freeform shape. Stone shows swirling clear and transparent purple / mauve. And a 'very nice' gemmy portion of red / pinks / blues and greens. The blues and greens, eye shaped cluster, would receive a brightness rating of at least 4.9. Very unique pattern stone !
This boulder opal has been Australian hand cut and very highly polished and is ready for resale or to be set in jewelry.
All items are genuine and untreated unless clearly stated in the above description section.
OFFICE USE CODE : F280 /128
We also have many other opal, gem and our specialty 'Canadian ammolite' products on the sister sites gemrockauctions.com & jewelry-auctioned.com look for us as verified seller
'OutbackGems'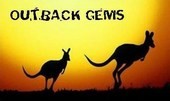 & 'OutbackCreations'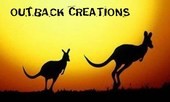 I am as excited about these gems today as when I started working with them over 15 years ago. My name is Andrew, and my fascination with opals started back in 1992. Since then I have been involved with cutting, crafting and selling these 'little Aussie beauties' and the years have seen me work for several multi national companies.
Personally, I have only ever mined opal for fun, as a hobby, with friends and associates who own and work leases in western Queensland and Lightning Ridge areas. These products for sale here are directly from them, the hard workers in the field.
Should you ever feel that the product you receive is not what you expect please feel free to contact me at your earliest convenience. You will receive a reply within 48 hours from me or a representative from my opal family to discuss

any concerns and your prompt replacement

.
Best of luck with your opal endeavors!